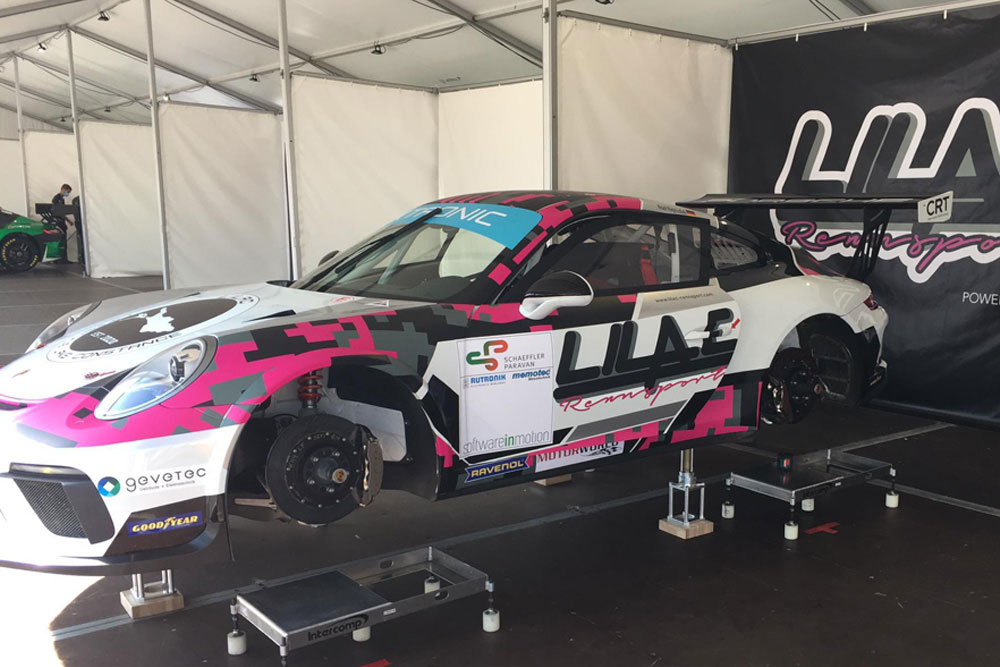 Customer Racing
We see ourselves as a motorsport service provider and help our customers to achieve their respective goals. No matter if a young talent wants to lay the foundation for his motorsport career, or you just want to live out your passion for fast cars. No matter if you want to participate in single races or fight for the championship in a series. We have the necessary know-how, equipment and the right people to achieve your goals. Please contact us!
Requirements
As diverse as the possibilities are, so are the requirements. To be able to participate in a racing event, you need a racing driver's license. In Germany, the Deutscher Motor Sport Bund e. V. (DMSB) is responsible for issuing such a license. Depending on which racing event you would like to participate in, a corresponding license is necessary.
We will be happy to advise you in finding the right event for you and will also assist you in acquiring the license. Similar to the acquisition of a driver's license, the racing license consists of theoretical and practical lessons. Both can be completed in parts with us. Your own vehicle is not absolutely necessary.
Drivig your own car
You have a car that has the necessary safety features and is approved for use on the race track? You want to participate in selected races, or compete in a series for the championship? Contact us and let us work out the right strategy together.
We offer a comprehensive service for your race car. After an obligatory, detailed technical inspection, we make an assessment of the technical condition of the vehicle and its parts in order to eliminate any weak points and safety risks. After working through the checklist, nothing more stands in the way of use on the race track.
Driving a rented car
To keep a race car on a first-class technical level, you need a lot of time, material and know-how. Not everyone who likes to drive a racing car decides to buy his own vehicle, but for a rental solution. This offers a maximum of flexibility and at the same time an optimum in terms of safety and up-to-dateness of the vehicle.
Let us find the right vehicle for you together. No matter if you decide to drvie a car from our stock or to rent it from a third party: We are happy to advise you to achieve your goals in the best possible way.