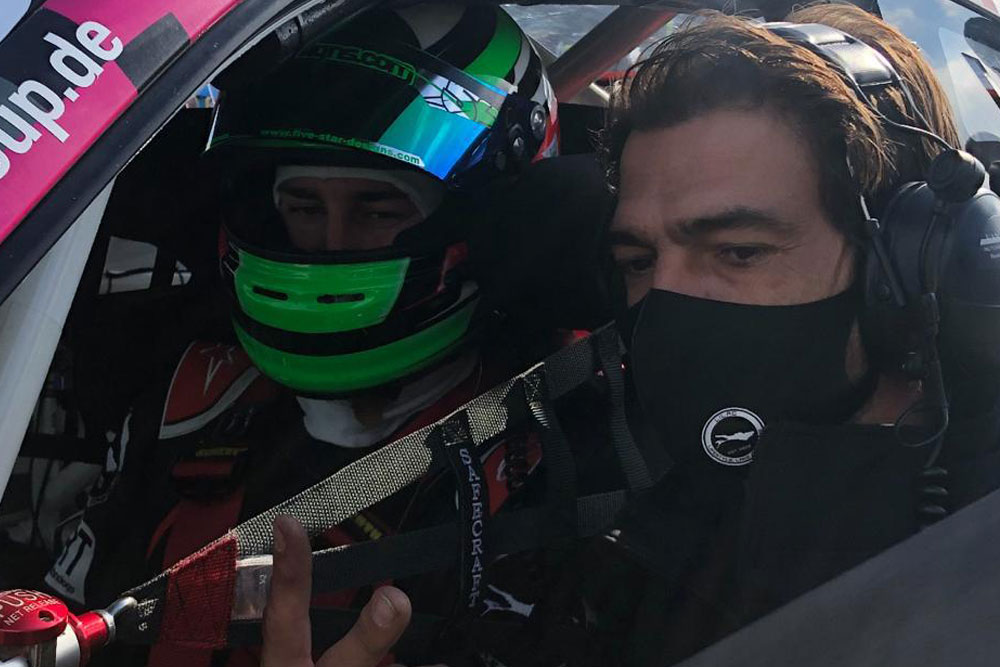 On Track Coaching
Consistently achieving the best lap times is no coincidence, but the result of a perfect strategy, an optimally set up vehicle and the skill of the driver. We are happy to support you with all three prerequisites.
Driver Coaching
If the driver is unable to bring the performance to the racetrack, technical fine-tuning of the chassis, air pressures, and aerodynamics will be in vain. The proverbial "spacer between the seat and the steering wheel" requires the greatest attention.
Depending on the level of knowledge and technical understanding, we offer the appropriate coaching in the relevant area by the right person. Through Lucas, Ricki and Stefan we have a huge wealth of experience in the areas of technology, vehicle dynamics, but also psychology. We know what makes racing drivers tick, what influences them positively and what influences them negatively and can help you to get more out of yourself.
Data collection and evaluation
The technology makes it possible to collect and analyze a wide range of data. Various sensors show exactly where the driver did what and how the car reacted to it. But collecting this data is only half the battle. Only when the data is interpreted correctly, and put in context with vehicle-specific characteristics, weather data and various pressures, the right conclusions can be drawn. Our experience shows that it is in the analysis and interpretation of the data that the wheat is separated from the chaff. Here lies the potential to decide about victory or defeat. So it is no coincidence that the core team of LiLaC Rennsport includes two experienced engineers, Ricki and Stefan.